TYPOGRAPHIC WEDDING PRINT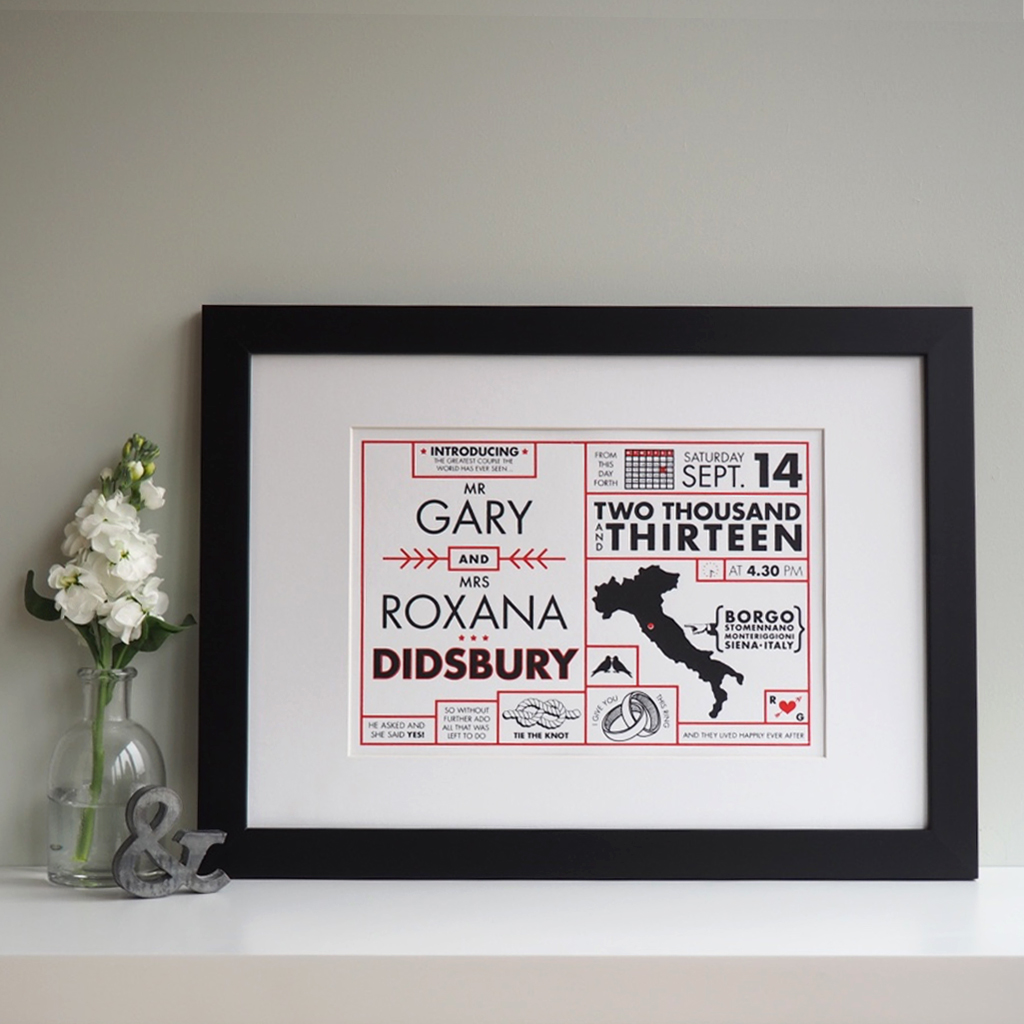 TYPOGRAPHIC WEDDING PRINT
'Cor Blimey Governor! That is a mighty fine print' – what many a folk will be saying when they see this beauty hanging on the wall.
What a perfect way to say thanks to the happy couple for inviting you to their special day. This print will knock their socks off and win their hearts forever.
A completely personalised print detailing the names of the couple, the date of the wedding, the time and location. All bundled up into this rather yummy looking piece of wall art.
Colour variations are available. Supplied mounted NOT FRAMED.