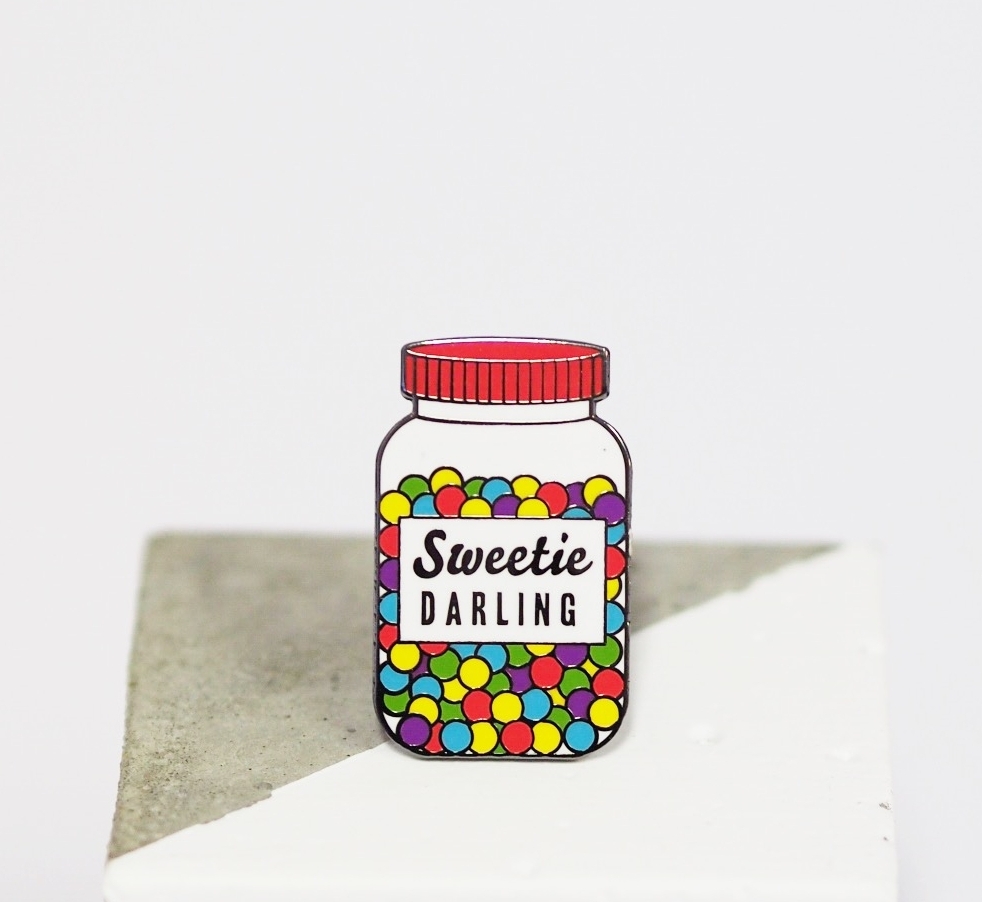 SWEETIE DARLING
For the lovers of Patsy out there.
"A business without advertising is like winking at a girl in the dark. You know you're doing it but nobody else does." – Patsy on strategy
Made with quality hard enamel set in black nickel with a black rubber clutch.
Supplied on a designed backing board and sealed in a lovely little poly bag.